Professional Grade Athletic Mouthguards in Denver, CO
High-Quality, Compassionate Dental Care For Everyone In The Family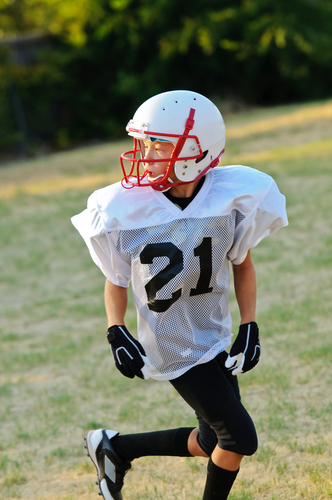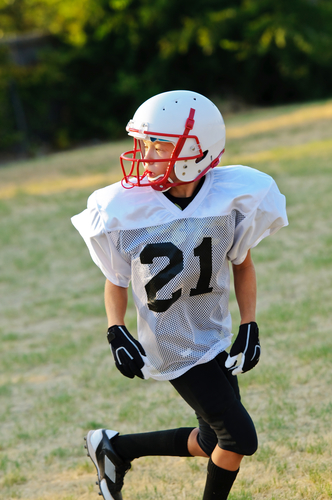 Are you looking for a mouthguard to protect an athlete in your family? Wyte Smiles is home to Dr. Joshua Wyte, our dentist in Denver, CO.
What stands between great athletes and a lifetime of oral suffering? For many, our mouthguards are the only things keeping them on the court, field or track.
These easy-to-wear devices work to prevent players from experiencing severe injuries that could stop them from enjoying their sport to the fullest or even negatively impact their lives for years. At Wyte Smiles, we're truly passionate about keeping athletes active with a range of mouthguards made for sports of all kinds.
How Our Athletic Mouthguards Work
We make our athletic mouthguards using long-lasting materials that slip over the teeth to protect their wearers from harm. Since they're resilient enough to withstand direct impacts, they can absorb the brunt of falls, accidental collisions and even intentional hits from other players. They're also soft enough to be worn for extended periods comfortably without distracting their users from the game at hand.
Why Are Our Fitted Mouthguards so Much Better Than Store-bought Alternatives?
Many sporting goods stores carry stock mouth guards designed to serve similar purposes. The only problem is that these devices are only made in a limited range of sizes and shapes. Although some flexible mouthguards are designed to provide a better fit, these products require extra work: Users typically have to boil them and mold them around their teeth to make them work properly.
While it's true that the difference between a professionally fitted mouthguard and a store-bought option may only be a few millimeters, those slight variations really add up in tight spaces like the human mouth. Generic mouthguards make it harder to talk and even breathe, and there's no adjusting them for a better fit. For people who already suffer from dental problems, such as crooked bites, wearing these mouthguards can even lead to serious pain.
Our dental team makes it effortless to avoid these problems. Each athletic mouthguard we create is custom designed and individually fitted, so our patients never have to worry about issues like discomfort or gaps that might let their teeth get chipped and broken. We know that athletes have more important things to focus on when they're caught up in the heat of their favorite games, so our protectors just work.
Who Uses Our Mouthguards?
Our athletic mouthguards aren't only great for martial arts students, boxers and others who love combat sports. They've also saved the teeth of many soccer players, cyclists, skateboarders and other athletes who prefer non-contact activities. No matter what kinds of oral injury risks our patients face, we can provide sleek, convenient mouthguard options made to fit perfectly.
We firmly believe that being healthy makes people happier, so we love keeping our community as active as possible. Our dental specialists take great pride in providing people with better-fitting, better-looking mouthguards that protect their teeth, resist tearing and work the way they're supposed to with minimal upkeep.
Schedule Your Consultation For An Athletic Mouthguard in Denver, CO Today
Want to find out more about how our awesome mouthguards help athletes stay in motion and breathe easier in the process? Talk to us about a fitting. Call to book an appointment today.