Cosmetic Dentist in Denver, CO – Wyte Smiles
Dr. Wyte and his dental team are proud to be a cosmetic dentist in Denver, CO
Although it's easy to get confused by the term "cosmetic," this kind of dentistry is anything but skin-deep. Whether we're restoring your bite after an injury or whitening your teeth to help your smile shine brighter, we take great care in providing services that enhance your overall quality of life.
Feel Better About Your Appearance and Oral Health
We know that when it comes to people, it's what's inside that counts most, but not everyone shares this perspective.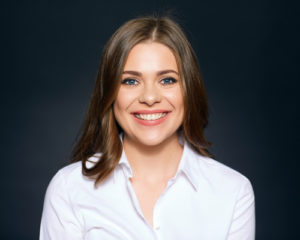 Perceived imperfections can make people feel not confident about their outward appearances, and this affects every aspect of their daily lives. We don't believe that there's some universal standard of perfection that our patients need to strive for. We also don't think that there's such a thing as a cosmetic "flaw." Our cosmetic dentistry offerings are about helping people look the way they want to look, not hiding the unique differences that make them so special. Our comprehensive services include:
• Tooth whitening and deep cleaning.
• Dental bridges and implants that replace missing teeth.
• Veneers and bonding that cover tooth decay and cracks.
• Tooth reshaping and sculpting.
• Tooth straightening using braces and Invisalign options.
• Tooth and gum removal.
• Gum lifts, grafting, and sculpting.
• Bite reclamation and adjustment.
Cosmetic Procedures With Functional Everyday Benefits
As a comprehensive dental practice, Wyte Smiles works tirelessly to perform cosmetic dentistry that goes beyond mere appearances. Our work lets people of all ages feel more comfortable with everything from the way they look to how they chew, speak and breathe. By giving our patients the power to control their appearances, we help them take charge of how they present themselves. Since we're fully trained in general dentistry, however, we can also come to the aid of those who suffer from oral health problems that might normally get overlooked. We're proud to apply American Dental Association-approved best practices to help our patients gain the kind of genuine confidence that comes from being in the best possible hands.
Find the Right Cosmetic Dental Treatment for Your Lifestyle
It is important to not only find the right cosmetic dentist in Denver, CO, but to also find the right treatment for your issue. There are countless ways to deal with aesthetic dental concerns. From orthodontic devices, such as braces, to dental prosthetics, like bridges and implants, it's vital to choose solutions that promote lifelong oral health. The mouth is unique because it continues to grow and evolve well into adulthood. It's worth your time to find a dentist that can anticipate what lies down the road and provide appropriate solutions. Depend on us to ensure that your cosmetic dentistry experiences are overwhelmingly positive. With years of practical knowledge and a passion for seeing our community smile, we're not just here to perform quick procedures: Our work is in it for the long haul.
Schedule Your Appointment With Our Cosmetic Dentist in Denver, CO
If you are interested in learning more about our cosmetic dentistry services, call 
303-753-9916
 or 
click here
 to schedule an appointment with our 5-star-rated dentist. During your session, our experienced dentist and team will take the time to answer all your questions about our treatments, our office, our flexible payment options, and anything else you may want to know about us! Come to experience Wyte Smiles Family Dentistry and our unmatched patient experience! You will quickly see why people in the Denver, CO area love us!