Meet Our Denver Dentist & Dental Team
Wyte Smiles Family Dentistry wouldn't be able to provide exceptional care without our exceptional team. We work hard to provide our patients with personalized, gentle care to help them achieve a lifetime of great oral health. When you walk into our office, you can rest easy knowing that our friendly care team is committed to taking care of your smile, and you!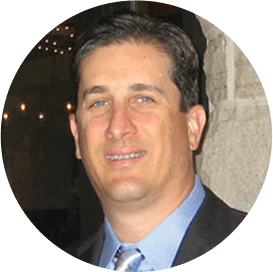 Meet Dr. Joshua Wyte
Dr. Joshua Wyte graduated with a Bachelor of Arts in history from Brandeis University in Waltham, Massachusetts, attended UC San Diego for a Post Baccalaureate, then went on to complete his dental studies at Case Western Reserve University in Cleveland, Ohio.
After serving as an active duty dentist in the Coast Guard for five years, Dr. Wyte built a successful private practice in Loveland, Colorado. He spent four years at his practice in Loveland before moving to Denver and opening his current practice, Wyte Smiles. Wyte Smiles has been serving the greater Denver area for over three years now. Dr. Wyte also continues his military duty by serving as a dentist for the Colorado Air National Guard.
Dr. Wyte believes that treatment should only be done when needed. He also believes that by being proactive, extensive future treatments can hopefully be avoided. In his spare time, Dr. Wyte enjoys skiing, playing tennis, biking, and car racing. Most of all, he loves spending time with his five-year-old daughter, Mia. He looks forward to getting to know you!
Meet the Wyte Smiles Team
Front Desk Coordinators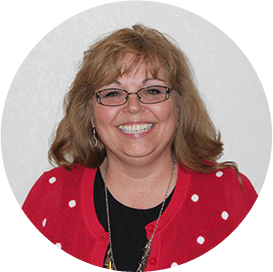 Dee Dee
Bio coming soon!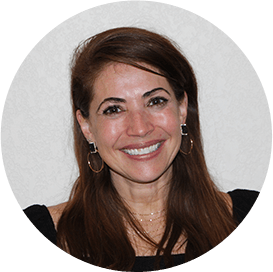 Janet
Bio coming soon!
Dental Hygienists & Assistants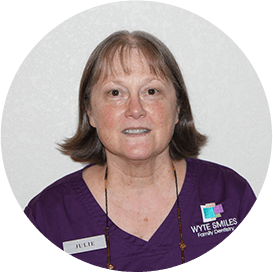 Julie
I'm originally from Florida. I moved to Denver in 2008 and never looked back; I love it here! I've been a dental assistant since 1978 (or for over 35 years). I've been with it this long because I love what I do.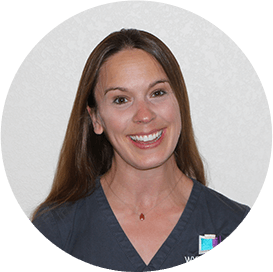 Tracie
Hello, my name is Tracie, I'm pleased to have recently joined a great group of professionals. I have 10 years of experience in dental hygiene. My Dad was a prosthodontist (dental specialist) in the army and I decided to follow in his footsteps. It's my great pleasure to take care of your oral health, healthy mouth = healthy body! In my spare time, I enjoy time with my two sons and husband. I also enjoy music and hiking.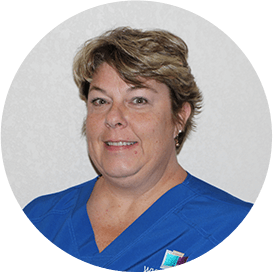 Sandy
Hi! I'm Sandy! I've been a Registered Dental Hygienist/Periodontal Therapist for 25 years. My main goal is to have my patients feel comfortable and have a positive experience. I'm passionate about what I do and the level of care my patients receive. I'm gentle yet thorough. I'm licensed to administer local anesthetic, nitrous oxide, as well as periodontal laser therapy and I am CPR certified. When I'm not working on your smile, I love sports… Go Yankees! I also love to travel and be outdoors as much as possible with my fur-baby, Ziva. We are always ready for an adventure and to hang out with family & friends!