Meet Our Denver Dentist & Dental Team
Wyte Smiles Family Dentistry wouldn't be able to provide exceptional care without our exceptional team. We work hard to provide our patients with personalized, gentle care to help them achieve a lifetime of great oral health. When you walk into our office, you can rest easy knowing that our friendly care team is committed to taking care of your smile, and you!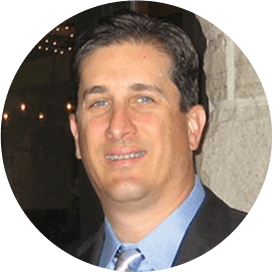 Meet Dr. Joshua Wyte
Dr. Joshua Wyte graduated with a Bachelor of Arts in history from Brandeis University in Waltham, Massachusetts, attended UC San Diego for a Post Baccalaureate, then went on to complete his dental studies at Case Western Reserve University in Cleveland, Ohio.
After serving as an active duty dentist in the Coast Guard for five years, Dr. Wyte built a successful private practice in Loveland, Colorado. He spent four years at his practice in Loveland before moving to Denver and opening his current practice, Wyte Smiles. Wyte Smiles has been serving the greater Denver area for over three years now. Dr. Wyte also continues his military duty by serving as a dentist for the Colorado Air National Guard.
Dr. Wyte believes that treatment should only be done when needed. He also believes that by being proactive, extensive future treatments can hopefully be avoided. In his spare time, Dr. Wyte enjoys skiing, playing tennis, biking, and car racing. Most of all, he loves spending time with his five-year-old daughter, Mia. He looks forward to getting to know you!
Meet the Wyte Smiles Team
Front Desk Coordinators
Marla Levine
Marla helps keep our office running smoothly by coordinating treatments as well as financial and insurance related matters. She has many years in the field and intimately knows the ins and outs of dental insurance, so she can help maximize your benefits. She's spent many years in Colorado and has raised her family here in Denver.
Wendy Gorrell
Wendy is our scheduling coordinator and back office assistant. Not only does she have twenty years of front desk experience, but she is also retired from serving on active duty for the Air Force. Wendy is known for her friendly and caring demeanor.
Dental Hygienists & Assistants
Betty Zacker
Betty has been a hygienist for over thirty years, with twenty of them right here in this practice before Dr. Wyte purchased it. She has spent many years in Colorado and is an avid skier. She is known for her friendly personality and gentle touch.
Debbie Carson
Debbie is our periodontal (gum) expert. She is well-known and appreciated for her gentle touch when treating patients. Debbie is thoroughly trained and has worked in periodontist specialists' offices in the past. Not only can she clean your teeth, but she can also do scaling and root planing.
Linda Parris
Linda has been a chairside assistant for over thirty years. She's a certified expanded function dental assistant, which means not only does she assist the doctor during the procedure, but she can also fabricate temporary crowns and place restorations.