About Our Denver Dental Office
Our team of dental professionals welcome you to Wyte Smiles Family Dentistry. We offer comprehensive care to all ages in a homey, family-friendly environment. Our practice takes great pride in having modern, up-to-date technology that allows us to provide our patients with care that exceeds their expectations.
A Higher Standard of Care
At Wyte Smiles, we strive to show our patients what high-quality dental care is all about. Our treatment rooms are fully-equipped with state-of-the-art technology to ensure our patients are receiving the best care available. With advanced technology, our treatments are faster, more comfortable, and more efficient than ever before.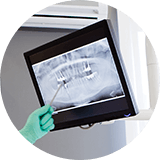 Digital X-Rays
Our modern digital X-rays produce fast, high-quality imaging. They also emit 90% less radiation than traditional X-rays. With digital X-rays, we can spend less time diagnosing dental issues and more time treating them.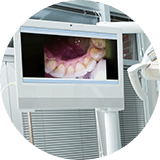 Intraoral Camera
We value patient education and our intraoral camera allows us to give our patients a dentist's view of their mouth so they can have a better understanding of their diagnosis and treatment options.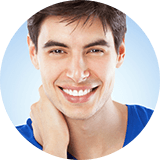 Smile Preview Software
With our state-of-the-art smile preview software, we can design our patients' new smiles with digital reconstruction and create a guided treatment plan to achieve the desired end results.
Keeping Your Comfort in Mind
We go above and beyond to change patient's perceptions about what it means to visit the dentist. While our patients' smiles are important, their comfort is, too. Our office has a variety of amenities to keep you comfortable and entertained during your time with us. Feel free to let us know if you have any questions or concerns, and we'll do our best to accommodate your needs!