Dental Fillings in Denver, CO – Wyte Smiles
Dr. Wyte and his dental team are proud to offer a wide variety of services, including dental fillings in Denver, CO.
If you tend to procrastinate before making a dental appointment, take comfort in the fact that modern dentistry can help your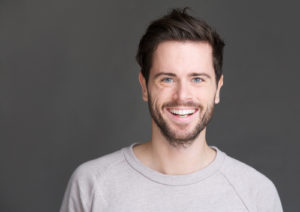 teeth. Pain in a tooth may indicate that you have a cavity requiring a filling. Current technology makes it possible for you to have a composite filling blending in with the natural color of your tooth.
Fillings are Available in Different Mediums
A composite filling looks just like your own tooth. Another advantage of a composite filling is that the tooth does not require extensive drilling. Composite fillings are ideal if you have a small cavity. Filling your tooth with an amalgam filling is another possibility. However, amalgam does have a metallic appearance when you smile. One advantage of an amalgam filling is that it may last longer, especially if the affected tooth is needed for chewing. You also have the option of getting a porcelain inlay or onlay. However, an inlay or onlay is for a tooth requiring a more in-depth restoration in lieu of an ordinary filling.
Amalgam Fillings and Safety Issues
A great deal of publicity has dealt with the topic of the potential harm in getting amalgam fillings. The problem is that amalgam contains a toxic substance called mercury. However, many dentists still fill teeth with amalgam fillings. Although some people are sensitive to amalgam fillings, others have no problems. An amalgam is not made solely from mercury. An amalgam is a mixture of mercury with other metals. Consequently, many dentists feel that the amount of mercury in an amalgam filling becomes insignificant when used to fill a deep cavity. However, some people are unable to tolerate metal in their mouths because it can cause their teeth to become sensitive to hot and cold beverages and foods.
Composite Fillings Top the Popularity Poll
A dentist decides which filling material is the correct substance for your cavity. Most dentists today use composite materials for filling the majority of teeth because it looks natural and is not overly expensive. If you have concerns about filling one or more teeth, you do not need to worry. You are in far more danger when you delay going to a dentist. Besides the fact that your cavity is painful, your tooth could crack. In addition, your cavity can become more decayed. Eventually, you may need to undergo an extensive root canal procedure to remedy the problem.
Schedule Your Appointment for Dental Fillings in Denver, CO Today!
If you are interested in learning more about our dental fillings, call 
303-753-9916
 or 
click here
 to schedule an appointment with our 5-star-rated dentist. During your session, our experienced dentist and team will take the time to answer all your questions about our treatments, our office, our flexible payment options, and anything else you may want to know about us! Come to experience Wyte Smiles Family Dentistry and our unmatched patient experience! You will quickly see why people in the Denver, CO area love us!